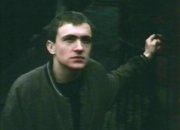 Click on a name below to take you to that page
Simon Rouse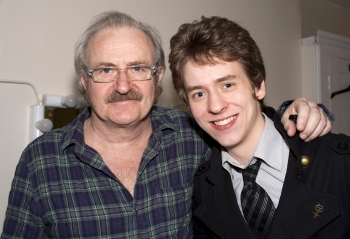 It was a great thrill to meet Simon Rouse backstage at the West End's Garrick Theatre in February 2011. I went to see him in the play When We Are Married, which had a fabulous all-star cast! He grew the moustache for his role as Albert Parker!
Simon signed my very rare poster for The Ragman's Daughter, some stills from the film and my theatre programme.
Simon Rouse was born in Fagley, Bradford, in 1951. His father, Jim, was an education inspector who later received an OBE for his work. Simon grew up in nearby Heaton and went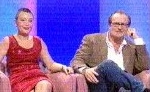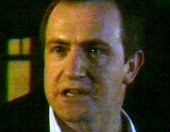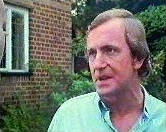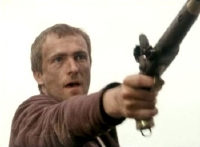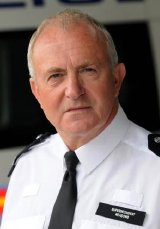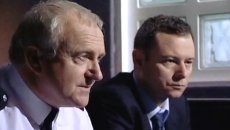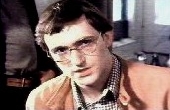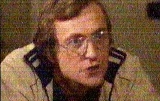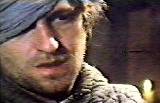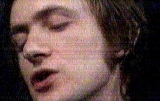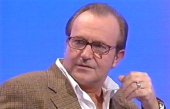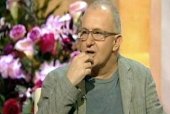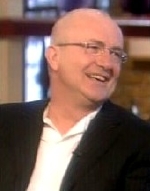 went to St Barnabas Primary School and Belle Vue Boys' Grammar School there.
He was a keen member of the drama club at Belle Vue, the school that the great Yorkshire playwright J B Priestley also attended in the early 1900s. Later, Simon joined the West Riding Youth Theatre, and also took a drama course at the Bradford Old Vic. He left Yorkshire at eighteen, to go into the theatre.


Simon as a baby
Simon aged about ten
Early theatre roles included Joe in D H Lawrence's The Daughter-in-Law at the Nottingham Playhouse (1970); Crosby in David Storey's rugby play The Changing Room (1971) and Willy Blunt in Edward Bond's The Sea (1973), both at the Royal Court Theatre. He has performed
performed with the RSC in several Shakespeare plays, including Trevor Nunn's Antony & Cleopatra (1972), and 'Tis Pity She's a Whore (1978). In 1985 he played opposite Lauren Bacall in Sweet Bird of Youth, directed by Harold Pinter at the Haymarket Theatre.

After a gap of more than 20 years when TV dominated, Simon returned to the stage in 2010 as Albert Parker in J B Priestley's When We Are Marriedd

J B Priestley
Simon Rouse & Maureen Lipman take their bows at the end
of J B Priestley's playWhen We Are Married
Married at the Garrick Theatre. The star-studded cast also included Maureen Lipman, Roy Hudd, Michele Dotrice and Sam Kelly. Priestley is the Yorkshireman that Simon most admires, "He was a wonderful writer, and an outspoken man who fought for a lot of good causes."
Simon's TV career began in 1973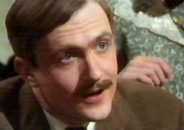 Rouse as Phillips in The Professionals
Simon Rouse as Ernest in Sheppey
Simon Rouse as David Bridie in
Softly Softly: Task Force
1973 with small roles in series like Softly Softly:Task Force and Sam. Then came parts in The Professionals (1979), Play for Today: Even Solomon (1979), Dick Turpin (1980), Somerset Maugham's Sheppey (1980) with Bob Hoskins, and four
Simon Rouse as Bayliss in Cricket
four episodes of the fast-paced, swashbuckling series Smuggler
Smuggler (1981) with Oliver Tobias and Lesley Dunlop.

As Siward in Robin of Sherwood
Simon Rouse as William
Kemble in Smuggler
After appearing as Eamon in T
in The Manions of America (1981)
(1981) with Pierce Brosnan and
and Kate Mulgrew, Simon was cast as the mad Hindle in the Doctor Who story Kinda (1982) with Peter Davison as The Doctor.


Simon Rouse as Hindle in
Doctor Who: Kinda
There were guest appearances in the Play for Tomorrow: Cricket (1982); Juliet Bravo (1983) and Robin of Sherwood (1984) before the part of market boss and ladies man Alan Curtis came his way inth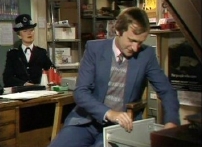 in the Manchester soap Albion Market (1985). In Carla Lane's Liverpool sitcom Bread (1986-89), Simon played a small-time crook known only as 'Yizzel's mate'.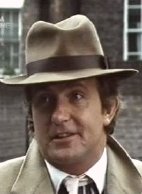 Simon Rouse as Alan Curtis with Helen
After the guest role of James Petherbridge in Boon (1987) came the briefest of appearances as Coronation
Shapiro as Viv Harker in Albion Market
Anna Carteret & Simon Rouse in Juliet Bravo
Simon Rouse as Petherbridge in Boon
Simon as Yizzel's Mate in Bread
As Graham Farrell in Coronation Street
Graham Farrell in the long running soap Coronation Street (1988).

In 1990, Simon Rouse appeared
appeared as Det. Supt. Jack Meadows in the popular police drama The Bill (1984-2010). Little did he realise then that this role would come to dominate his acting life for two decades!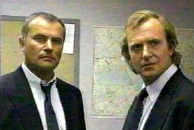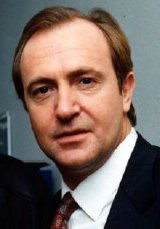 D.C.I. Meadows in 1995
Det. Supt. Meadows in 2010
Christopher Ellison & Simon Rouse in
a 1991 episode of The Bill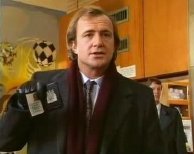 Simon Rouse as Meadows in The Bill (1990)
Although his first 10 episodes were guest appearances over two years, Meadows became a regular, appearing in 505 episodes over the next eighteen years before the The Bill was finally axed by ITV in 2010. He was the second-longest serving character in the entire series.

Simon with Andrew Lancel in the last episode of The Bill
On the big screen, Simon Rouse's most notable role was as the young Tony Bradmore in
The Ragman's Daughter
(1972). Originally a short story by Alan Sillitoe, it was later adapted as a film script by the author. Co-starring
starring Victoria Tennant as Doris and Patrick O'Connell as the older Tony, the film directed by Harold Becker, was shot almost entirely in Nottingham.
Interviewed by the Nottingham Evening Post in 2006, Simon recalled, "It was a very exciting time in my life. I was 19 when I was offered the part, 20 when we actually made the film. I can clearly remember the cobbled street and also thec
Simon's other film roles have been in Butley (1974); Pop Pirates (1984) and Parker (1984).

the cast. I think everyone has done The Bill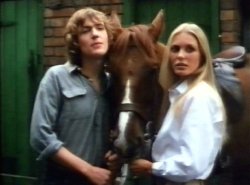 Bill since then, apart from Victoria Tennant!"

Simon Rouse as young Tony in
The Ragman's Daughter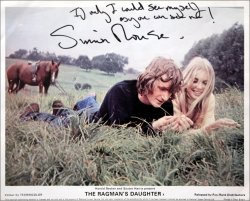 In 2001, Simon became the subject of the series This Is Your Life after he fell victim to a surprise visit from Michael Aspel on the set of The Bill.
Simon Rouse is surprised by This Is Your Life host Michael Aspel
Simon Rouse & Victoria Tennant in The Ragman's Daughter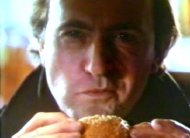 On This Is Your Life in 2001
On The Alan Titchmarsh Show in 2008
On Today with Des and Mel in 2004
Commercial for Kentucky Fried Chicken
Simon Rouse has made guest appearances on TV including Today With Des and Mel (2004); The Alan Titchmarsh Show (2008) and twice on This Morning (2004
(2004 & 2010). He has also made commercials Kentucky Fried Chicken and Crosse & Blackwell soup.

Simon is married to artist and former actress Annie Holloway, and they have two children Toby (a writer) and Lean (a poet).

Simon is a cousin of Kimberley Walsh, a member of the girl band, Girls Aloud.
Annie & Simon on This Is Your Life
Simon signed my original still from The Ragman's Daughter
REVIEWS: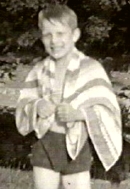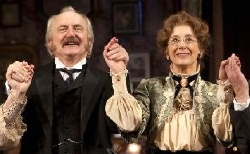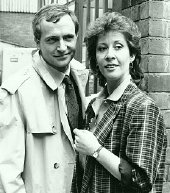 The link below will take you to my webpage about The Ragman's Daughter with lots of images from the film.