George Andrew Romero was born in New York, in 1940. His father (of Cuban descent) was a commercial artist. George had become interested in film making from an early age, after his parents had given him an 8mm cine camera for his birthday.
He attended Pittsburgh's Carnegie Mellon University and after graduating from there in 1960, began making short films and commercials. He clearly liked Pittsburgh as it was later to become the setting for a number of his films.

During the following decade, Romero made low-budget, horror-related films like There's Always Vanilla (1971) and Hungry Wives (1972). Then came another low-budget horror film The Crazies (1973) where a deadly virus which causes death and insanity to those infected, takes over a town in Pennsylvania.

Romero's latest film Diary of the Dead was released in September 2007 at the Toronto Film Festival. It is about a gro
Land of the Dead, which follows a Romero tradition of casting an Afro-American in the role of the hero, cost $16million to make!
The Lavish Land of the Dead (2005) saw Romero return to his zombies tradition for the fourth of his 'Dead' films. To avoid the ever advancing 'living dead', the humans are now living in the closed city of Pittsburgh, protected by electric fences. This protection is provided by the rich people (led by Kaufmann, played
Day of the Dead was a financial failure. It was slated by the critics at the time and Romero's career began to go downhill. Although his next film Monkey Shines (1988), featuring Romero's wife Christine Forrest, won several awards, neither The Dark Half (1993) or Bruiser (2000) did much to halt the slide.
The third of Romero's 'Dead' films was the ultra-gory Day of the Dead (1985) about a group of military officers and scientists, temporarily safe from the 'undead', in a huge underground bunker. The scientists carry out strange experiments to try to find out why the dead are transformed into zombies. With the military officers and the scientists kill
After the great success of Dawn of the Dead, and with bigger budgets, Romero directed Knightriders (1981) and Creepshow (1982), adapted from a story by horror novelist, Stephen King.
In 1978 came Dawn of the Dead which follows the exploits of two TV workers Stephen (David Enge) & Francine (Gaylen Ross), and two special policemen Peter (Ken Foree) & Roger (Scott Reiniger). To escape the zombie hordes, they take refuge in a shopping centre, but as the weeks go by their defences crumble. Dawn of the Dead cost $1.5 million to make but earned over $40 million at the box-office! It was also noteworthy for the brilliant work of make-up artist Tom Savini who later teamed up with Romero on several later zombie productions.
George Romero married his third wife, actress Christine Forrest, in 1981. Their daughter Tina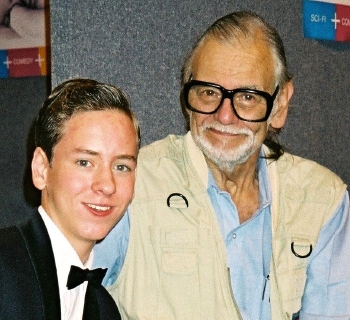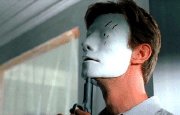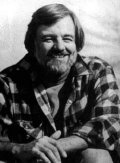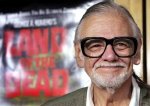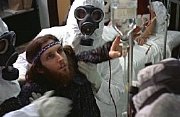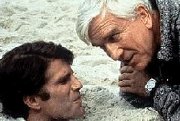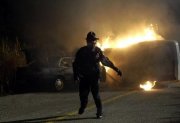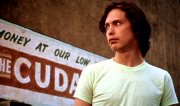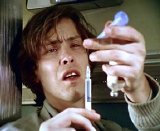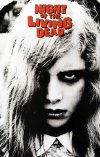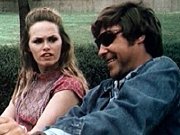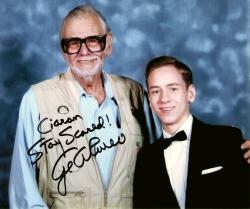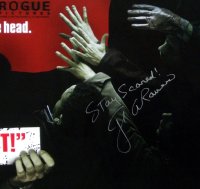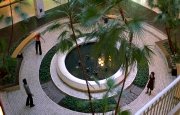 With an interest in the 'horror genre', Romero and a group of friends got together to form 'Image Ten Productions' in 1967. They each contributed towards the $100,000 required to make Night of the Living Dead (1968). This film about flesh-eating zombies, was shot in black & white, and went on to make a substantial profit at the box-office, as well as becoming a cult classic.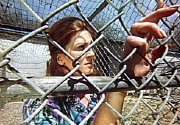 Five years later, Romero directed his own screenplay Martin (1977) in which a young man, who thinks he is a vampire, becomes well-known after calling in to a late-night radio show - but is he really a vampire? The film stars John Amplas, and is widely regarded as Romero's best non-zombie film. Romero's future wife, Christine Forrest plays Christina, whilst Romero himself has a cameo role as Father Howard alongside Clifford Forrest (Christine's father) who plays Father Zuleman.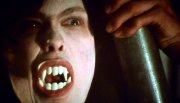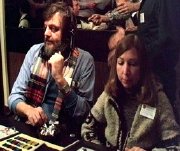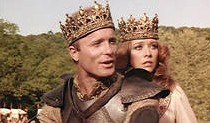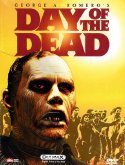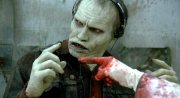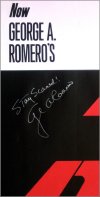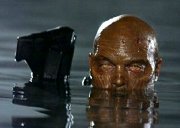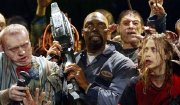 George Romero signed my poster of the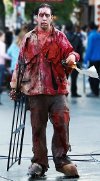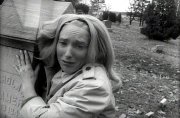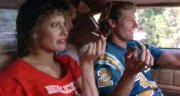 George Romero
Judith O'Dea in Night of the Living Dead
Christine Forrest in Hungry Wives
There's Always Vanilla

The Crazies
George Romero
Dawn of the Dead
John Amplas in Martin
(above & below) John Amplas in Martin

George Romero & Ella (Monkey Shines)

Ted Danson & Leslie Nielsen in Creepshow
'The Raft' from Romero's Creepshow 2
Howard Sherman as 'Bub' in Day of the Dead
Jason Flemyng in Bruiser
Eugene Clark in Land of the Dead
Eugene Clark in Land of the Dead
Zombies in Land of the Dead
Diary of the Dead
Land of the Dead
Zombie in
Ed Harris & Amy Ingersoll in Knightriders
George Romero with Ciaran Brown
George Romero
zombie parody Shaun of the Dead
George Romero & Christine Forrest as they
appear in Dawn of the Dead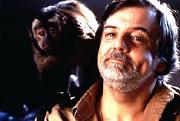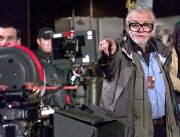 It was brilliant meeting the great George Romero at the NEC in November 2005. He had a long queue all day but he talked to us all, and was extremely friendly. He signed my zombie posters and later, I had a photo taken with him, which he also signed.
I met him again at Collectormania in Milton Keynes in October 2007. We had another chat (about British comedy!) and he signed my autograph book and a photo.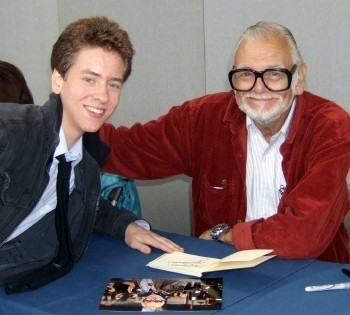 Director George Romero at work
killing each other in a
power struggle, the zombies from above ground eventually invade the bunker.
played by Dennis
played by Dennis Hopper), who help the poor in exchange for power and the right to live in a huge paradise building called Fiddlers Green. 'Dead Reckoning' is the heavily armed and fortified tank that is used to bring in whatever is needed. With the very survival of the city at stake, a group of hardened mercenaries is called into action to protect the living from an army of the dead. The zombies, led by 'Big Daddy' (Eugene Clark) eventually gain access to the city by crossing the river, and all hell breaks loose.

In a recent interview, Eugene Clark who played 'Big Daddy' was asked what George Romero was like to work with. He replied, "He is one of the cool
coolest cats ever! One of the best directors to work with. He's really great. He knows what he wants. He gives you a chance to bring something to the table. I'd work with him anytime! It was truly an honour working with him and to see how he loves it. He nurtures it. He wants everything to be
just so, and that's important. You
can see how much he cares about it."
group of film students who run into 'real' zombies when they are making a horror film of their own.
Tina made a brief appearance in Land of the Dead as the 'High Noon' Soldier.




George Romero (1940-2017)
Click on a name below to take you to that page
George Romero died on 17th July 2017 aged 77.