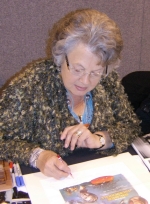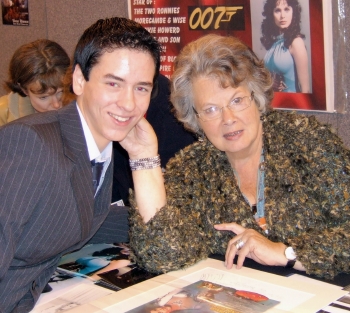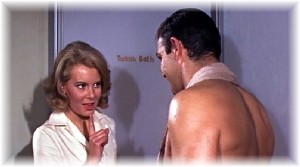 Mollie Peters hails from Suffolk, and as a 20 year old, was happily working in a shop. Following a friend's advice, she chanced her arm in London's world of glamour photography and became a well-known model.
Her lucky break came when she was an 'extra' for the film The Amorous Adventures of Moll Flanders in 1965. Director Terence Young noticed Mollie and he asked her to do a screen test for the new Bond film that he was directing.
Mollie landed the role of Patricia Fearing in Thunderball (1965) in which her character looks after James Bond whilst he is recovering in the Shrublands Health Clinic. The sexy nurse has one famous scene when she is massaged by Sean Connery, with a mink glove.
Unfortunately, the film career that Mollie had hoped for didn't materialise and she retired from acting in the 1960s.

Mollie Peters & Sean Connery in Thunderball
I met Mollie Peters at Memorabilia in November 2006. She was very friendly and I chatted to her for quite a while. She signed my Jeff Marshall lithograph of Thunderball, and also my Bond Girls Are Forever book.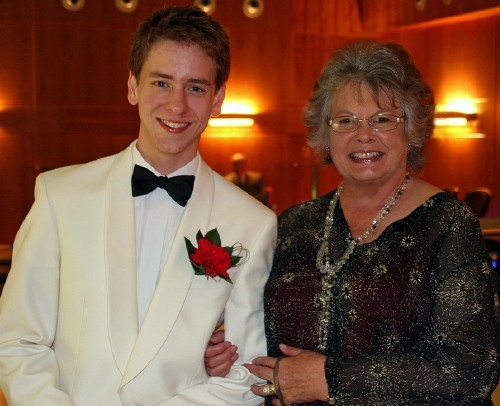 Graham Rye took this super photo of me with Mollie Peters at Autographica in October 2007
PHOTOGRAPH/GRAHAM RYE
I have met her on several occasions since including at Autographica in 2007 & 2008.


Click on a name below to take you to that page
Mollie Peters (1942-2017)
Mollie Peters died on 30th May 2017.