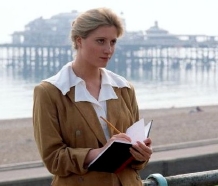 Click on a name below to take you to that page
Susannah Harker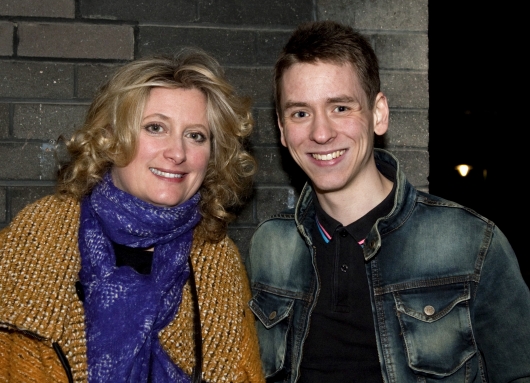 I met Susannah Harker after her performance as Amanda Wingfield in Tennessee Williams' play The Glass Menagerie, staged at the Nottingham Playhouse in March 2016. She signed a photo for me, of her as Matilda Simms in an episode of Midsomer Murders, and my dad took this super photo of us.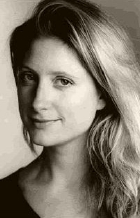 The Dying Detective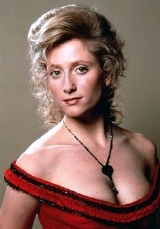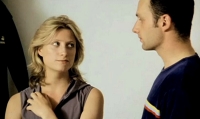 With Andrew Lincoln in Offending Angels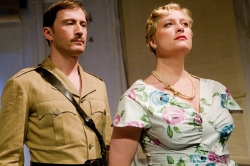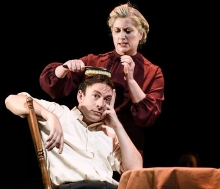 Susannah with Chris New in The Glass Menagerie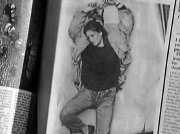 Publicity shot for House of Cards
As Irene St Claire in The Crucifer of Blood
Susannah Harker & Andy Nyman in Abigail's Party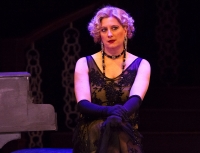 Susannah Harker as Frances Lancester in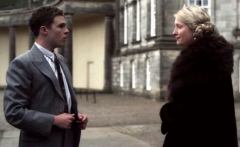 Polly Adams
Richard Owens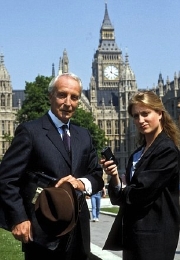 Harker as Sister Ambrose in The Calling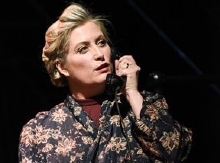 Susannah Owens was born in Hampstead, London in 1965. She is the daughter of the English actress Polly Adams and the actor Richard Owens. She has a sister Caroline Owens. Susannah and Caroline belong to a long theatrical tradition. Her great-great-great-grandfather was an actor called William Pierpoint Harker, whose son Joseph Harker (1856-1927) was a scene painter in the London theatre. He was a friend of the writer Bram Stoker, who named the hero of Dracula (Jonathan Harker) after him. One of Joseph's sons was the veterancharacter
Susannah Harker
veteran character actor Gordon Harker (1885-1967), who was Susannah's great-great-uncle. It was inevitable that Susannah would adopt Harker as her stage name, in order to keep the name's long theatrical tradition going.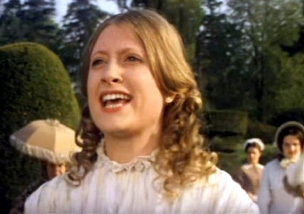 Susannah Harker as Bessie Wills in Wills & Burke
It was in 1990 however, that Susannah shot to national prominence, when she starred as Mattie Storin, a journalist for the fictional Chronicle newspaper, in the highly acclaimed four-part series House of Cards (1990). Her co-star was Ian Richardson as politician Francis Urquhart. Storin falls for Urquhart romantically, and calls him 'Daddy'.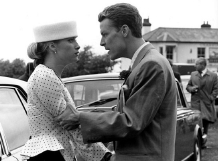 Susannah Harker & Iain Glen in The Fear
Susannah was educated at the Convent of the Immaculate Heart of Mary Boarding School run by nuns at Billingshurst in Sussex, and later trained at the Central School of Speech and Drama in London.

A Dry White Season (1989) followed.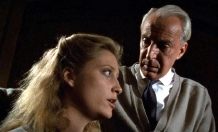 Susannah Harker & Ian Richardson in House of Cards
Harker and Richardson in House of Cards
Susannah Harker as Mattie Storin in House of Cards
These were her dying words in the final episode, when Urquhart kills her by throwing her off the fictitious roof garden of the House of Commons. For her performance as Mattie Storin in House of C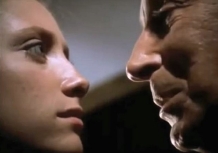 The Chronicle newspaper reports the
"I want to call you daddy"
House of Cards, Susannah Harker was nominated for a BAFTA as 'Best Actor' in 1991, a prize that wenttoIan

went to Ian Richardson for his role in the same production.
death of Mattie Storin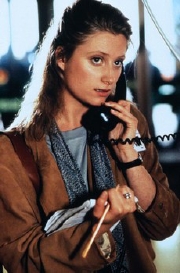 Susannah Harker as Mattie Storin
in House of Cards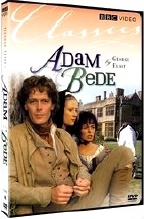 After 14 episodes of the TV crime series Chancer (1990-91) in which Susannah Harker played Joanna Franklyn, she appeared as Dinah Morris in the BBC's TV adaptation of George Eliot's novel Adam Bede (1992). This was one of the 49 episodes that made up the BBC series Screen One (1985-2002). Adam Bede was played by Iain Glen, the RADA trained Scottish actor who married Susannah Harker the following year in 1993.
Susannah's other appearances around this time included a starring role as Irene St Claire in Sir Arthur Conan Doyle's The Crucifer of Blood (1991), in which Sherlock Holmes was played by Charlton Heston. She then played Adelaide Savage in another Conan Doyle story The Dying Detective (1994) one of the episodes in the TV series The Memoirs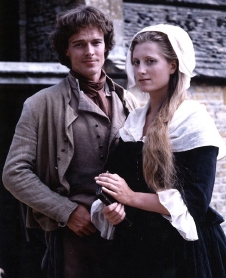 Susannah Harker & Iain Glen in Adam Bede
Memoirs of Sherlock Holmes, with the more convincing Jeremy Brett in the title role.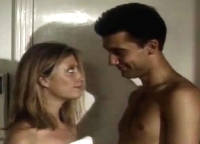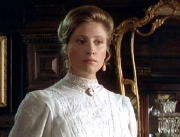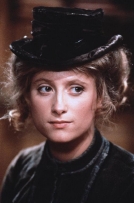 As Adelaide Savage in
Susannah Harker & Clive Owen in Chancer
Susannah Harker & Amelia Bullmore in Faith
Other TV roles followed including the bi-plane pilot Emma Fitzgerald in Heat of the Sun (1998); the scientist Dr Angela March in Ultraviolet (1998); art teacher Matilda Simms in Midsomer Murders (2009) and headmistress Elizabeth Clayton in an episodeofthe
After appearing as Holly Moreton in the four-part mini-series Faith (1994), Susannah took on the role of Jane Bennettin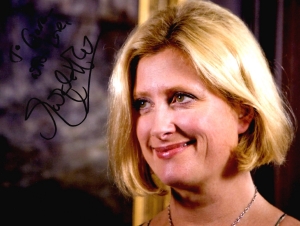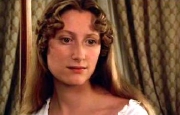 As Jane Bennett in Pride and Prejudice
Bennett in the much acclaimed BBC production of Jane Austin's Pride and Prejudice (1995). With Colin Firth and Jennifer Ehle heading the cast, and an outstanding supporting castthat
cast that included Alison Steadman, Julia Sawalha and Benjamin Whitrow, the 6-episode series is widely regarded as one of the finest ever made for TV.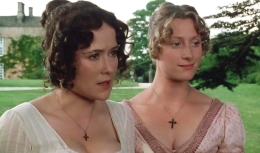 Jennifer Ehle & Susannah Harker in Pride and Prejudice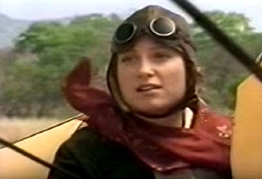 episode of the long-running BBC drama New Tricks (2012). In 2011, she appeared as Lady Verity Muirhead in the BBC production of The Young James Herriot.
With Ian de Caestecker in The Young James Herriot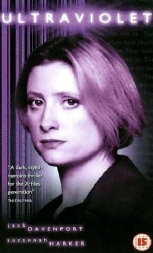 Susannah Harker as Emma Fitzgerald in in Heat of the Sun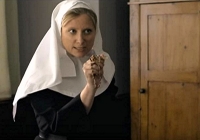 Ultraviolet dvd
big-screen appearances have been rare, although she starred alongside Mark Rylance in the controversial drama Intimacy (2001), notable for its explicit sexual content, and also for beingthe
Susannah Harker's
being the first mainstream English language film with an unsimulated sex scene to be passed uncut by the British censors. She had the small role of Mary Booth in the brilliant 'short' Always Crashing in the Same Car (2007) which starred Hugh E Grant & Paul McGann, who was romantically linked to the actress at the time.
A later film role was as the nun Sister Ambrose in the comedy drama The Calling (2009) with a cast led by Brenda Blethyn and Susannah York.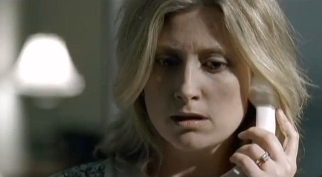 Susannah Harker as Mary Booth in Always Crashing in the Same Car
Susannah Harker is also a very experienced stage actress, whose credits include John Osborne's Look Back in Anger (1988) at the Bristol Old Vic; Oscar Wilde's The Importance of Being Earnest (1992)
Earnest (1992) at the Aldwych Theatre, London; Oliver Goldsmith's She Stoops to Conquer (1993) at the Chichester Theatre and Moliere's Tartuffe (1995) at the Almeida Theatre in London.

The Vortex
Susannah Harker
Her most recent appearances have been as Sue in a Londonprodu
London production of Mike Leigh's Abigail's Party (2012) at the Wyndham's Theatre; Florence Lancaster in Noel Cowerd's The Vortex (2015) at the Gate Theatre, Dublin and Tennessee William's The Glass Menagerie (2016) at the Nottingham Playhouse.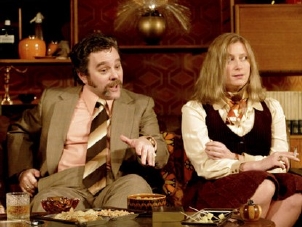 In 2003 Susannah played Clare Keightley in the audio version of Douglas Adams' Doctor Who adventure Shada, alongside Paul McGann.

Susannah married the actor Iainto the actor
Susannah Harker & Anthony Howell in Jingo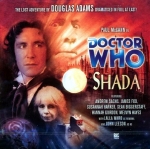 Susannah Harker in The Glass Menagerie
actor Iain Glen in 1993, but they divorced in 2004. They have one son, Finlay, born in 1994.
Susannah Harker has signed my photo from Midsomer Murders


VIDEOS
Her first role was as Bessie Wills in Wills & Burke (1985)
(1985), the story of two 19th century explorers on a doomed journey attempting cross Australia on foot. Roles such as Linda in the TV series The Fear (1988),Laure
(1988), Laure de Lancel in the mini-series Till We Meet Again (1989) and Suzette du Toit in A Dry