Ken Dodd appeared at the Royal Variety Performance in 2006 in front of Price Charles and Camilla, where he sang his famous song Happiness, and told some of his famous jokes, including those about tax and accountants. In 1989, he was charged with

Ken Dodd's professional debut was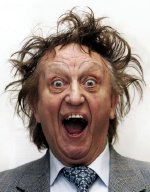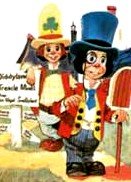 In 1977 Ken Dodd's partner of 22 years, Anita Boutin, died but he was to find re-newed happiness in later years with his present partner Anne Jones, who is a great support backstage, as well as doing a musical act in his shows.

Most men in their eighties would be enjoying retirement, but Ken Dodd still travels thousands of miles each year on tour with his 5-hour shows.
In 2007, Stephen Griffin's biography was published to coincide with Ken Dodd's 80th
In 1967, Dodd entered the Guinness Book of Records for the 'Longest Joke-Telling' session, with 1,500 consecutive jokes told to a Liverpool audience, in three and a half hours.
The Diddy Men, including Mick the Marmalizer, Hamish McDiddy and Dicky Mint, all worked in places like the Broken Biscuit Repair Works, The Jam Butty Mines, The Treacle Wells and The Moggy Ranch, all in Knotty Ash. They wore colourful clothes and tall, furry hats and they even had thair own song! In his stage shows today, Ken Dodd uses a ventriloquist's puppet of as part of his act.
Doddy's workload increased enormously with radio, TV and summer seasons, and in 1965, began a 42-week season at the London Palladium which broke box-office records. Ken Dodd had a good singing voice and regularly had songs like Love Is Like a Violin and Happiness in the charts. At one time in 1965, he had two songs in the same 'Top Ten'! Tears went straight it at No.1 with The River entering the charts at No.3. Tears sold over two million copies, gaining Doddy two gold disc awards. He is still Britain's only million-selling comedian.

When he was eight, Ken's father bought him a ventriloquist's dummy, and he began entertaining at various local community groups, including an orphanage, and perfecting the ventriloquist's art that he still uses in his act today.
Another Ken Dodd 'trade mark' is his feather duster or 'tickling stick'. In fact many of his catchphrases use the 'tickled' idea - as in 'How tickled I am'.
Kenneth Arthur Dodd was born in Knotty Ash, a village just outside Liverpool, on November 8, 1927, to coal merchant Arthur Dodd and his wife Sarah. Ken still lives in the same house in Knotty Ash today!
He went to Knotty Ash Junior School, High Holt Grammar School in Childwall, and also sang in the choir of his local church, St John's.He got his famous 'buck teeth' when he was seven, and was 'dared' by some friends to ride his bike with his eyes shut. His bik
As he became better known, Ken Dodd was in demand for all kinds of things including making short films like How To Use A Pedestrian Crossing (1963) in which he plays all the different characters (there is a YouTube link to this below).
Part of Ken Dodd's act were The Diddy Men of Knotty Ash ('diddy' is northern England slang for 'little'). In fact, he created a whole community of these characters. They were marionettes in 1960s TV programmes, but on stage were usually played by children.
Ken went on tour, was seen by producer Barney Colehan and, as a result, became a regular performer on BBC TV's Good Old Days. These appearances led to him doing a summer season on Blackpool Pier with Tommy Cooper and Morecombe & Wise.
His big break came in 1954 when he made his professional debut at the Nottingham Empire,
In 2005, English artist David Cobley, painted a portrait of Ken Dodd in his dressing room after a show. He described the painting as "an affectionate tribute". Dodd was at the National Portrait Gallery
During his long career, Doddy has appeared in 20 pantos and he has also tackled acting - making his Shakespearean debut as Malvolio in Twelfth Night at the Liverpool Playhouse in 1971. He was also in the Kenneth Branagh film Hamlet (1996). He has received various awards including the OBE, Showbiz Personality of the Year and also a Lifetime Achievement award.
Be sure to read the superb article by the Daily Mail's Robert Hardman who saw Ken's
Happiness Show
in Wolverhampton, just a week before I saw it in Nottingham
(click link)
.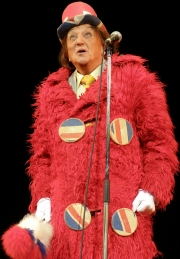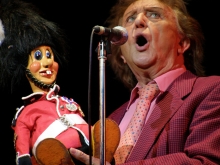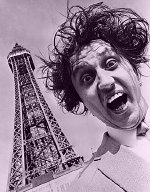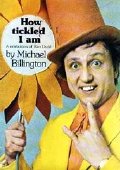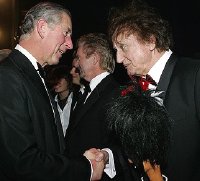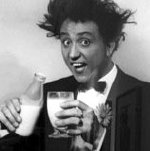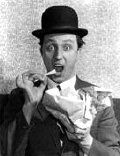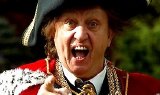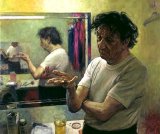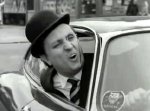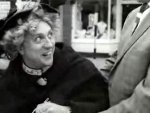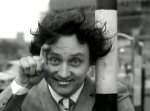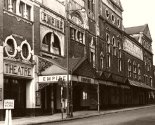 but replaced by the superb Royal Concert Hall where I saw Ken's Christmas Happiness Show in December 2007. He appeared at the Royal Concert Hall in 2004 to mark his 50th year in show business. Dodd recalls that in 1954 he spent most of the afternoon in a local milk bar, going over and over his lines. He says he can't remember much of the actual act but recalls that "at least they didn't boo me off!"
since demolished


Ken Dodd signed this photo for me when I met him after his
performance in Nottingham. It shows him with a diddy man
and his 'tickling sticks'
in London to unveil the painting. Cobley saw several Happiness shows, before starting work on his painting. Ken said,"The finished image is just how I want to be remembered. I want people to remember me as a working comedian."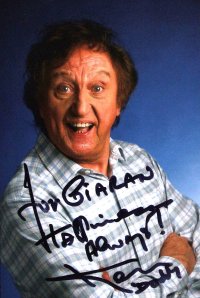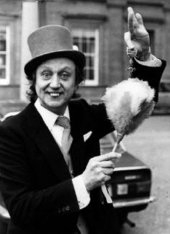 Ken left school at 14 to go into his father's coal business. He later went door-to-door selling by day, and performing on the 'club circuit' by night. His act was as 'Professor Yaffle Chuckabutty', operatic singer and sausage-knotter, combining his love of laughter with his love of singing.

VIDEOS
(above & below)
Ken Dodd at Nottingham's Royal Concert Hall for his
Christmas Happiness Show, 27th December 2007
(thanks to my friend Mark for these 2 photos)
Three 'Doddys' in Pedestrian Crossing
at the Empire Theatre, Nottingham
Ken Dodd
Ken Dodd
Ken Dodd with
Diddy Men
Ken Dodd meets Prince Charles after the Royal
'million selling' comedian
Ken Dodd
David Cobley's portrait of Ken Dodd
Ken Dodd - Britain's only
Ken Dodd in Blackpool
Dicky Mint
Ken Dodd
Variety Performance in 2006
Ken Dodd signed this photograph for me
when I met him after the show
Ken Dodd with his OBE
Ken Dodd
Michael Billington's book
How Tickled I Am
Audio CD of BBC radio episodes
of The Ken Dodd Show
Freeman of the City of Liverpool
was George Carmen QC who famously remarked that "some accountants are comedians, but comedians are never accountants".
Ken Dodd on stage at Nottingham in 2007
80th birthday. Although many colleagues and fellow comedians were interviewed for the book, Ken will have nothing to do with it (he won't even autograph it!) because he says it is unauthorised and contains many factual errors.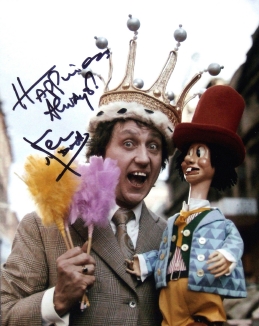 Ken Dodd with David Cobley's portrait of him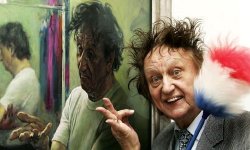 In 2001 Ken was made a Freeman of the City of Liverpool.


Sir Ken Dodd (1927-2018)
Click on a name below to take you to that page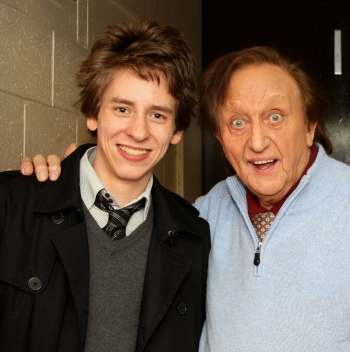 "How tickled I was" when, on 27th December 2007, I went to see Ken Dodd's Christmas Happiness Show at the Royal Centre in my home town of Nottingham. The show started at 7.00pm and ended at 12.05am which is quite normal for his performances!

I saw his show again when he came to Nottingham on 30th December 2009. The 2,500-seater venue was full to see this great comedy legend. He enjoys meeting fans afterwards and has time for everyone. He is so friendly and easy to talk to - one of the nicest people that I have ever met.
Around this time, Ken's interest in 'showbusiness' was aroused when he saw an advert in a com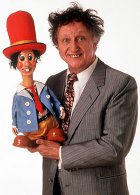 bike hit the kerb and he fell off, knocking his teeth forward. They would later become a part of his 'comedy persona'.
comic - "Fool Your Teachers, Amaze Your Friends - send 6d in stamps and become a ventriloquist!" He sent off for the book and learnt all he could from it.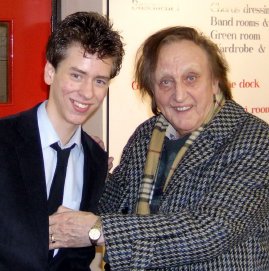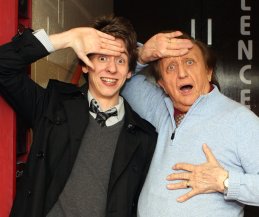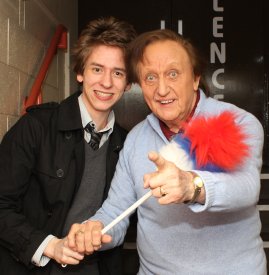 Meeting Ken Dodd after his Nottingham show in 2007
I just love this one!!!
How tickled I was to have this photo with Ken and the tickling stick!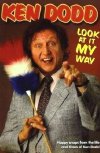 In 2009, Ken Dodd's Look at it My Way, a book mainly of photographs ('Happy snaps from the life and times of Ken Dodd'), was published and it is on sale at his various shows around the country.
I gave Ken a printout of his web page
Ken Dodd's new book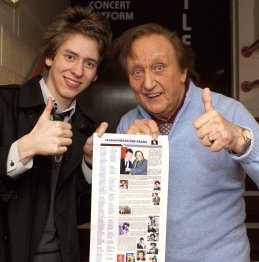 tax evasion, but was acquitted after a three month trial. Dodd's counsel

Ken Dodd was awarded a well-deserved Knighthood in the 2017 New Year's Honours Listforservice thansixty
List for services to entertainment, after morethan
more than sixty years in show business.
Sir Ken Dodd died on 11th March 2018.