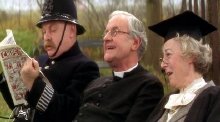 Click on a name below to take you to that page
Richard Briers (1934-2013)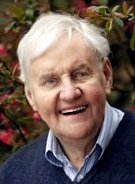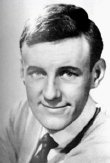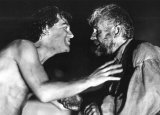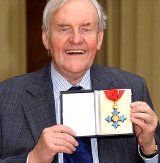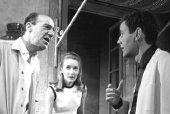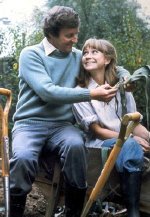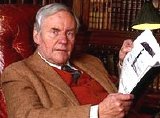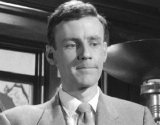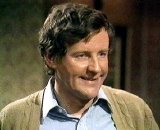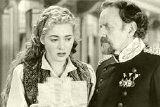 Richard David Briers was born in 1934 at Raynes Park, London. His father Joe had about 80 different jobs during his lifetime, whilst his mother Morna, a talented pianist, had show business ambitions which went unfulfilled. Richard went to a Prep school in Kingston upon Thames, where the only thing he really excelled at was entertaining his classmates with imitations of the teachers! He left school at 16, did clerical work for two years, then National Service in the RAF (as a filing clerk!). His younger sister Jane became an actress and drama teacher.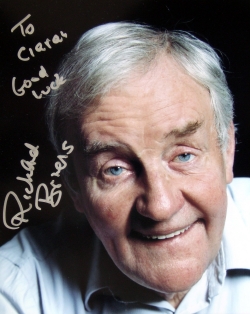 After leaving the RAF, and encouraged by his cousin Terry-Thomas, Briers studied
Two years later he made his West End theatre debut in Gilt and Gingerbread. For the next thr
studied drama at RADA for two years from 1954-56, graduating with a silver medal, and winning a scholarship to Liverpool Repertory Company.
three decades, he alternated film & TV work with plays, including Present Laughter (1965), Relatively Speaking (1967) The Real Inspector Hound (1968), Run for Your Wife (1983) and Shakespeare's Twelfth Night (1987-88) and A Midsummer Ni
Michael Hordern, Jennifer Hilary & Richard
Briers in Ayckbourn's Relatively Speaking
Richard Briers in Agatha Christie's
Murder She Said
Richard Briers in the 1960s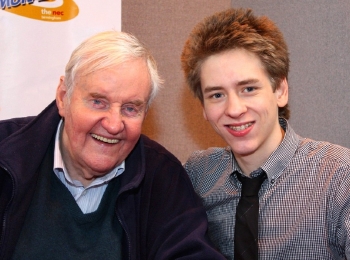 Briers made his TV debut in the ITV play The Murder Club (1961), followed by roles in BBC's The Seven Faces of Jim (1961), Brothers in Law (1962) and Marriage Lines (1963-66) with Prunellaa
Prunella Scales. He teamed up with Arthur Lowe in seven Ben Travers Farces (1970) and appeared in the sitcoms Birds on the Wing (1971); One-Upmanship (1974-78) and the controversial 4-part comedy If You See God, Tell Him (1993).

Night's Dream (1990).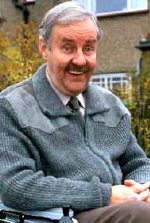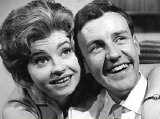 Prunella Scales & Richard Briers in
Marriage Lines
Richard Briers as Godfrey Spry in
If You See God, Tell Him
Richard Briers & Felicity Kendal in
The Good Life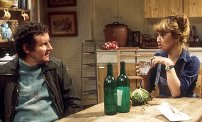 Richard Briers & Felicity Kendal in The Good Life
Richard Briers in The Good Life
Briers struck gold with John Esmonde and Bob Larbey's middle-class suburban comedy series The G
Good Life (1975) written for the BBC . He liked the scripts but only accepted the part of Tom Good because he was short of money. With high ratings, and Royal approval, the series became a 'comedy classic'.
Richard Briers was later to star in other Esmonde and Larbey sitcoms The Other One (1976); Down to Earth (1995) and, in particular, Ever Decreasing Circles (1984), which is Briers' own particular favourite. In this he plays Martin Bryce, an interfering do-gooder who tries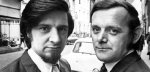 John Esmonde & Bob Larbey
the patience of all around him, not
least his extraordinarily forbearing wife Ann (Penelope Wilton). The
The opposite of Martin is his bachelor neighbour Paul (Peter Egan) whose charm always enables him to have the upper hand.
Richard Briers is by no means 'just' a comedy actor, as shown by his TV appearances in Nöel Coward's Hay Fever (1968), Alan Ayckbourn's The Norman Conquest Trilogy (1977) and Shakespeare's Twelfth Night (1988). Other one-off TV dramas include the BAFTA-winning Skallagrigg (1994), P.G. Wodehouse's Heavy Weather (1995), The Student Prince (1997) and as architect Joseph Paxton in Victoria and Albert (2001).




John Esmonde & Bob Larby sitcoms starring Richard Briers
Richard Briers has signed this photograph to me
Briers' early film appearances were mostly minor, as in Agatha Christie's Murder She Said (1961), but through his later association with Kenneth Branagh his cinema career included roles in Henry V (1989), Much Ado About Nothing
Nothing (1993), Mary Shelley's Frankenstein (1994), Hamlet (1996) and Love's Labours Lost (2000). Other films include Michael Winner's A Chorus of Disapproval (1989); Unconditional Love (2001) and Peter Pan (2003)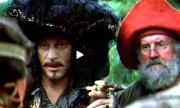 Jason Isaacs & Richard Briers in Peter Pan
Richard Branagh & Briers in King Lear
Jimmy Yuill, Richard Briers & Geraldine McEwan in
Shakespeare's Loves Laboures Lost
Briers' warm, friendly voice has become familiar in both commercials and children's animation like the BBC's Roobarb (1974-75), Noah and Nelly (1976), The Wind in the

Willows (1994-95) and two versions of Watership Down, the 1978 film and the
the 1999 TV series.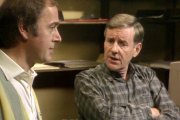 Ever Decreasing Circles
Peter Egan & Richard Briers in
Hamlet
Kate Winslet & Richard Briers in
Richard Briers still loves his comedy roles and since 2000, continued to delight TV audiences as the eccentric laird Hector Macdonald in 27 episodes of the ongoing series Monarch of the Glen.


Richard Briers met his wife, Ann Davies, whilst he was at the Liverpool
Richard Briers in Monarch of the Glen
Richard Briers in Holby City
Liverpool Repertory Theatre in 1956. She was working there as a stage manager, and they were married within 6 months. Now married for more than fifty years, they have 2 daughters, Lucy (who is also an actress) and Kate.
Briers was was awarded the OBE in 1989, and the CBE in the 2003 Queen's Birthday Honours List, both awards for his services to drama.

Lucy Briers in Pride and Prejudice
OBE
Richard Briers with his CBE in 2003

Richard Briers R.I.P.
I met Richard Briers at the Birmingham NEC in March 2009.
He was an absolute delight - so friendly and easy to talk to. When I passed the photo for him to sign, he laughed and said, "Oh, this is the one where I look pi**ed!"
He told me that the sitcom he enjoyed doing most was Ever Decreasing Circles.
Richard Briers died on 18th February 2013.