Derek Acorah, the controversial psychic medium, was born in Liverpool in 1950. He was born Derek Francis Johnson and in his book The Psychic World of Derek Acorah explains, "Our family name was Johnson but I always felt mine should be Acorah. That was my Gran's name when she was married to her first husband, who was a sailor born in the Netherlands. Gran said the name was favourable in numerology, relating to the Sun and the beginning of all things."

Derek discovered that she was a medium when he was six, and the spirit of his late grandfather visited him. Acorah writes in his book The Psychic Adventures of Derek Acorah, "On this particular day, as I reached the first floor landing of the staircase, I saw a man I didn't recognise. 'Hello, young tyke' he said as he reached out towards me. It felt as though he had ruffled my hair. I was afraid because I thought there was a stranger in Gran's house. Gran showed me a photo. 'That's him!
Acorah left the show in 2005 for reasons not altogether clear, but the spin-off is that this flamboyant, charismatic showman now tours with his live shows that pack out theatres throughout the length and breadth of the country!
This time was not without its controversies. He has been accused of being over-theatrical when being possessed by spirits, whilst others have tried to prove that he is a 'fake'. The show's parapsychologist Ciaran O'Keefe invented a spirit called Kreed Kafer (anagram of Derek Faker). Acorah heard the name via another crew member and became 'possessed' by this fictitious character during filming. His reputation was done no favours when the Daily Mirror carried an article about this. However, Acorah's performances made Most Haunted the highest-rated TV show on Living TV, and turned him into a cult celebrity.
After meeting husband-and-wife team Yvette Fielding (a former Blue Peter presenter) and Karl Beattie, Acorah joined LivingTV as their resident medium on their TV series Most Haunted. Acorah took part in 55 episodes of the TV series between 2002 and 2005.
Acorah visited America where he joined the International Society for Paranormal Research, later taking part in investigations for the six documentaries ISPR Investigates Ghosts of England.
Acorah met his second wife Gwen, moved to Southport, undertook private readings as a medium and also made regular appearances on local radio. He appeared on Granada TV's show Livetime, and was so popular that he was made a regular feature.
When he was 13, Acorah fulfilled a boyhood ambition to be a footballer when he signed for Wrexham as an apprentice. Two years later he had moved on to Liverpool FC under the legendary Bill Shankley. Acorah played for the reserves, but after failing to make the first team, moved back to Wrexham in 1959. He later had spells with Glentoran in Northern Ireland and Stockport County before trying his luck in the Australian League. In 1982 he retuned to England having married, had a son, and divorced.
It was during these early years that Derek first contacted by his spirit guide, Sam, an Ethiopian friend from a past incarnation. Sam helps him as a spiritual medium, after Derek saved Sam's life in a previous life.
Derek Acorah now has a number of books to his name. The first (co-written with John Sutton) was The Psychic World of Derek Acorah (1990) and his latest, Extreme Psychic, was published in 2007.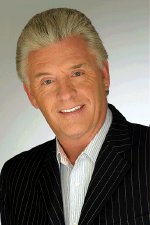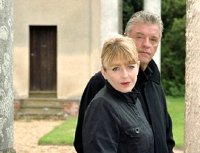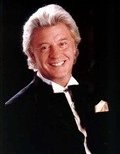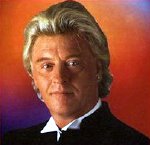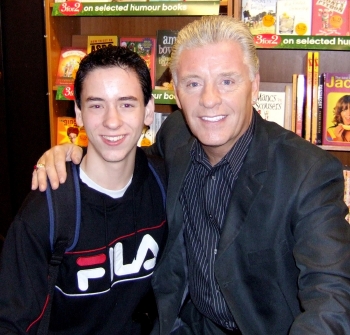 That's the man on the stairs'. The photo was of my grandfather!" Gran told Derek's mother that he would be 'the next person in the family to work for spirit'.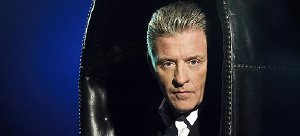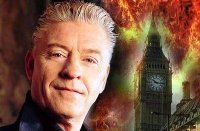 Derek Acorah

Derek Acorah
Derek Acorah in Bizarre magazine

Derek Acorah

Derek Acorah

Derek Acorah


Derek Acorah & Yvette Fielding in Most Haunted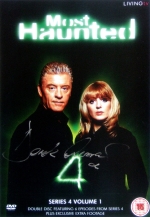 Derek Acorah signed my DVD cover
after his show in Nottingham

One of the books that Derek Acorah signed for me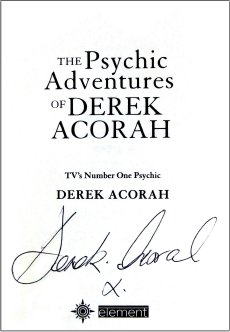 in Blackpool
I met Derek Acorah in November 2006 when he was doing a book signing in Blackpool. His book Haunted Britain & Ireland had just been published and I bought a copy for him to sign. He also signed two other books that I already had. He was ever so friendly and quite happy for me to have my photo taken with him.
I also went to see his psychic show at the Nottingham Theatre Royal in November 2007. He signed a DVD cover for me afterwards.

Derek Acorah (1950-2020)
Click on a name below to take you to that page
Derek Acorah died on 4th January 2020.